Weeks after devastating fires tore through Southern California, heavy rains sent mudslides rolling down hillsides in Santa Barbara County on Tuesday, leaving 13 people dead.
The storm uprooted trees and homes, and left mangled cars and abandoned surfboards on the streets.
Roads turned into debris-filled rivers and swallowed up communities downstream from wherethe Thomas Fire burned thousands of acres last month.
"It was literally a carpet of mud and debris everywhere, with huge boulders, rocks, down trees, power lines, wrecked cars -- lots of obstacles and challenges for rescue personnel to get to homes," Santa Barbara County Sheriff Bill Brown said.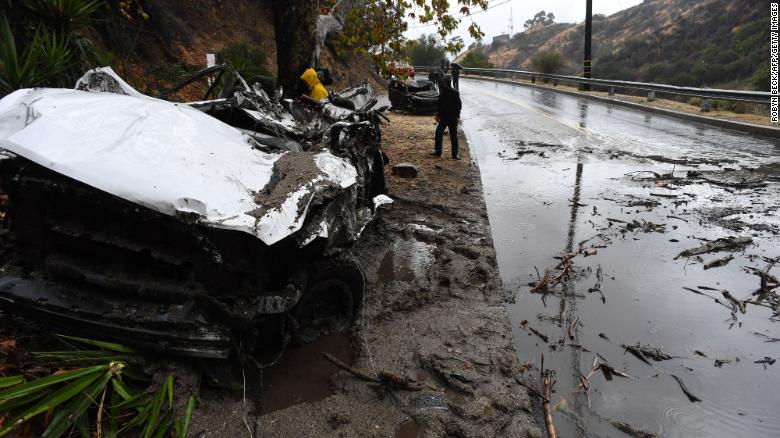 Mud fillled a Burbank street, destroyed two cars and damaged property
_________________


8DonCo





Rồi cha jerry brown thế nào cũng xin thêm tiền, để coi lần này ổng đòi tăng thuế gì nữa đây. Sale tax?
---
Permissions in this forum:
You
can
reply to topics in this forum